White nights, summer in the city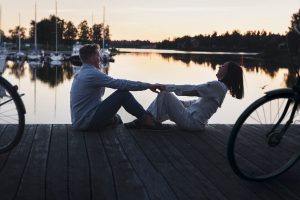 Summer nights barely get dark when you're this close to the Arctic circle! So get road-tripping and fill your days admiring crafts and history, tasting the local delicacies and walking around in art exhibitions out in nature as well as indoors.
For a day trip along the Pohjola route, start from Oulu, grab the transportation of your choice, and head on out to the neighbouring towns and islands. The Oulu area is famous for its well-kept biking routes and modern public transportation, should you opt for those. 
The sound of Oulu
If you're around in July, be sure not to miss one of Oulu's most famous festivals. The Air Guitar World Championships promotes love, unity and peace, and gathers people from all around the world to compete in and enjoy this very Finnish, very Oulu kind of music event. 
Oulu hosts a bunch of festivals for more traditional instruments and music styles as well, including jazz and chamber music. From music halls to parks and churches, find the sound of Oulu performed by local musicians as well as international stars.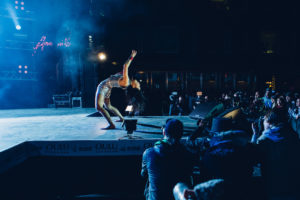 Artsy and craftsy islands next to the city 
Before or after a night in town, take a nice walk around the picturesque island of Pikisaari right next to the Oulu city centre. The island, home to artisans and artists, is accessible by a pedestrian bridge from the Market square. Admire the old, red-brick industrial buildings and the oldest house in Oulu turned into a museum. Spot the locals as well as tourists strolling around the pathways on foot or on their bikes, enjoying the cafes and restaurants, and the views of the river delta.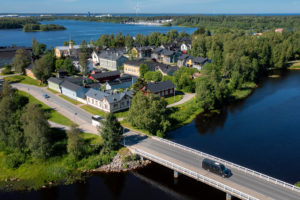 Hailuoto, the biggest island in the Bothnian Bay, welcomes you to spend a day or stay for more. The ferry wharf is located just about 15 kilometres from the Oulu airport – and the city centre. So if you're road tripping by car, bus or bike, get on board the ferry and get an exotic bonus to your trip.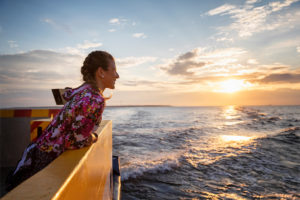 If Oulu has its own arctic, urban edge, Hailuoto and its inhabitants take their own vibe even further. Cherishing their age-old customs, crafts and way of life, the hailuotoans have managed to keep their home island original and exotic – even to neighbouring ouluans. That is probably why it is a favourite destination to many in the Oulu region, all year round.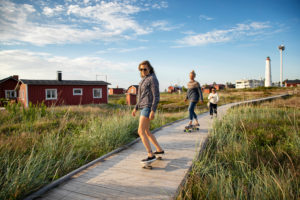 Outdoor art exhibitions
Oulu is just the perfect size with its pedestrian walkways and world-famous cycling routes, so if fresh air is your thing even in a city setting, there's no reason not to spend your day outside in the parks and patios. 
Be sure to visit Oulu's galleries and museums right in the city centre or within a walking distance. For a special treat, combine a walk in a park with exploring local, northern art on a guided tour or wander around on your own. 
​​An easily accessible neighbour to Oulu, Ii, is an old trading town with a fascinating history. Today, Ii is known for its ambition for environmental issues, as well as respect for its history. Visit this quaint little town and make sure to take a stroll along a path from the town centre to the Environmental art park, leading up to an Art centre and a cafe.
For a healthy dose of northern culture, make your way to the Pohjola route and inhale the sounds and sights!